Earn While You Learn! Coastline Women's Center offers free parenting classes, including: pregnancy, parenting, life skill or discipleship classes. Under our Earn While You Learn (EWYL) program, you have the opportunity to learn the information and skills you need to be successful in your family life while earning Mommy Money or Daddy Dollars. These are used to purchase items from Abagail's Closet, our baby boutique, which offers baby clothes, and other baby supplies.
The free parenting classes covering pregnancy, parenting, and life skills are facilitated through videos, discussion lessons, and homework. We also offer Bible-study discipleship classes for those that would like to grow spiritually.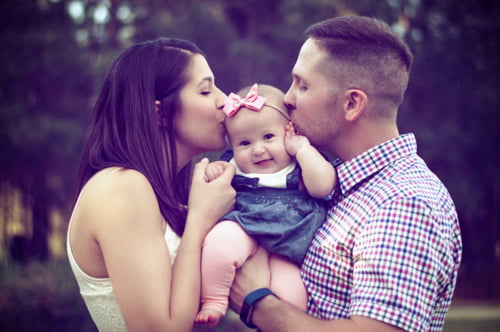 Some of the Lesson Topics Include:
Pregnancy and Fetal Development. Know what is happening inside the womb and what to expect.
Infant Care. Since babies don't come with a manual, you'll get a good start on how to care for your baby.
Love and Sex. Understand the healthy role of sex in a love relationship.
Marriage. Learn how to work toward a healthy, satisfying marriage.
Adoption. Learn about all aspects of adoption.
Abortion. Find out all the repercussions of abortion.
Post-Abortion Recovery. Receive support from a certified Abortion Recovery counselor as you move forward after your abortion.
STDs. Arm yourself with accurate information so you can take charge of your sexual health.
Parental Care. Learn the stages your child will go through and how to handle them.
Breastfeeding. Learn how to nurture and bond with your baby.
Labor 101. Get prepared for labor, delivery, and baby.
Parent and Child Relationship. Learn how to set the foundation for raising a child who is respectful and ready to make a positive contribution in the world.
Emergency First Aid. You are often the "first responder" for your child. Learn what to do in common emergency situations.
Car Seat Safety. Find out the safety and legal ins and outs of car seat safety.
Extended Life Skills. Avoid stress by learning how to keep house and ensure healthy finances:
Grocery Shopping
Budget Preparation
Housekeeping
Saving for the Future

Discipleship Classes. Our Bible Study and Discipleship classes are designed to take your learning and development a step further in a mature setting.
Our Earn While You Learn (EWYL) classes are geared toward individual and group settings that offer you support, accountability, and lasting friendships. For more information and to find out more about how we can help you, please contact us.